Hallooo!!!
Tja diese Woche fiel es mir wirklich schwer Fotos zu machen. Ich hatte keine Ideen und das Wetter war hier miserabel, so dass ich nicht mal Dakini und Gadmo fotografieren konnte. Aber gestern Abend habe ich mir dann in den Kopf gesetzt ein paar Kerzen/Lampions zu fotografieren. Deshalb bin ich Abends raus auf den Balkon und hab ein paar Fotos gemacht. Brrr...das war so kalt da draußen. Wird wohl doch so langsam Winter...seufz...Naja hier sind auf jeden Fall meine Fotos von den Kerzen, sie sind komplett unbearbeitet, denn ich fand die Ergebnisse so schon gut...was meint ihr?
~~~~~~~~~~~~~~~
Hellooo!!!
This week I had some problems taking photos. I had now ideas and the weather was so bad. I even couldn't take photos of Dakini and Gadmo because of that. But last evening I had the idea of taking photos of some candles and lights. So I went outside on our balcony and took some photos. It was soo cold there...brr...It seems like winter is arriving.. Now here are the photos, they are straight out of camera, because I liked them as they are...what do you think?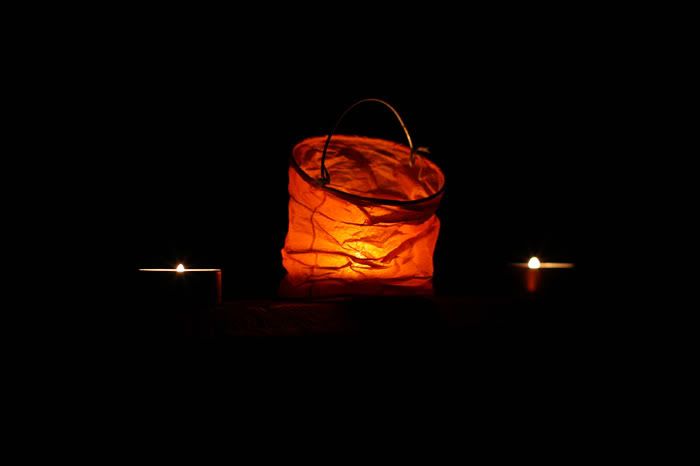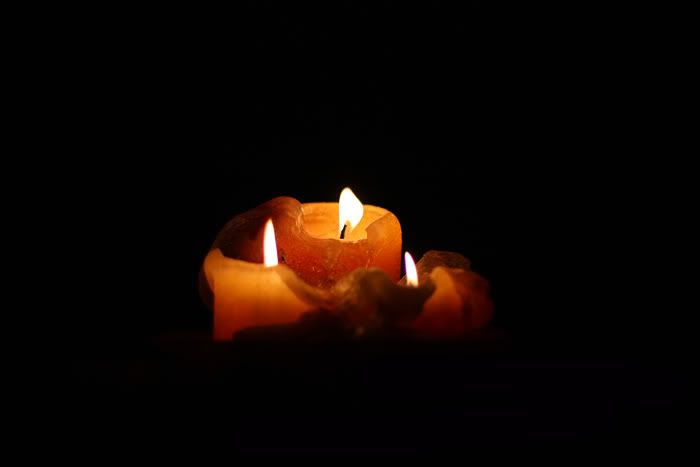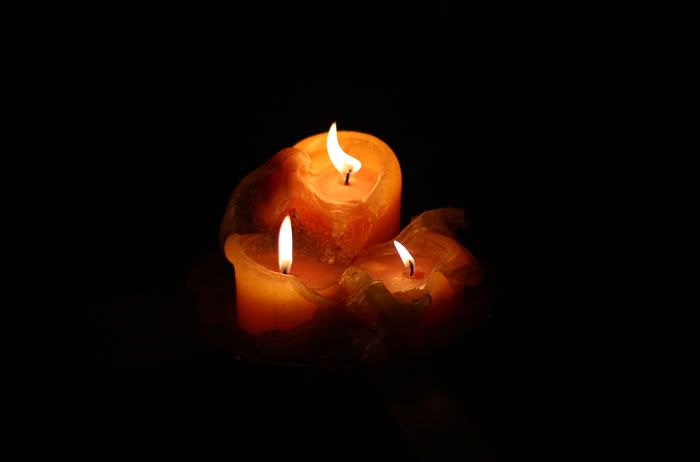 Ja das wars auch schon wieder. Dann ein schönes Wochenende euch noch!!! Hui nächste Woche ist schon der 1.Advent!! Kaum zu glauben wie schnell das Jahr vergeht...
Ach und ganz kurz noch, ich hab
meine Homepage
wieder umgestaltet. Dieses Design gefällt mir viel besser, auch wenn es nicht perfekt ist (der Strich zwischen Header und dem Rest) und im InternetExplorer nicht so gut funktioniert...naja..ich hoffe es gefällt euch trotzdem...
~~~~~~~~~~~~~~~~~
So that's it. Wish you a great weekend!!! wow!! Next week is already the 1st advent!! Can hardly believe how fast the year is passing by...
Ooo and I wanted to say you that I changed the design of
my homepage
. I like the new design more, although it's not perfect ( the space between header and rest) and it doesn't work so good with the InternetExploerer...seufz...hope you like it anyway...