Hallihallo!!!
So ich melde mich wieder mit neuen Fotos. Im Moment darf ich wieder viel Hunde fotografieren. Für manch einen ist das wahrscheinlich nicht viel, aber ich freu mich sooo :) Am Freitag durfte ich ein entzückendes Tibi-Trio fotografieren und heute ein total schönes Aussie-Mädchen. Und vielleicht bald noch ein paar andere Wufftis :) Uiui!!
Heute möchte ich euch die Fotos des Tibi-Trios zeigen. Die drei sind einfach klasse und total lieb. Hat sehr viel Spass gemacht die drei zu fotografieren. Hier ist mal eine kleine Auswahl der Fotos, ich hoffe sie gefallen...
Das ist Merlin. Der jüngste im Bunde. Erinnert ihr euch noch an die
Welpenfotos
, die ich vor ein paar Wochen gepostet habe? Merlin ist einer dieser goldigen Welpen. Wahnsinn, wie groß er schon geworden ist, oder? Aber soo knuffig!!
~~~~~~~~~~~~~~~~~~~~~~~~~~~~~~~~~~
Hellooo!!
I have some new photos for you. At the moment I'm allowed to photograph some dogs. I'm soo happy about that. Last Friday I took photos of an amazing tibetan-trio and today of an adorable aussie girl. And maybe I can photograph some other dogs soon. I'm so excited :)
Today I want to show you the photos of the fantastic trio. All three were soo amazing!! It was such a fun to take the photos of them. Hope you like them...
May I introduce you to Merlin? He's the youngster and soo cute!! Do you remember the
puppy photos
I showed some weeks ago? He's one of them. Incredible how much he grew up the last weeks...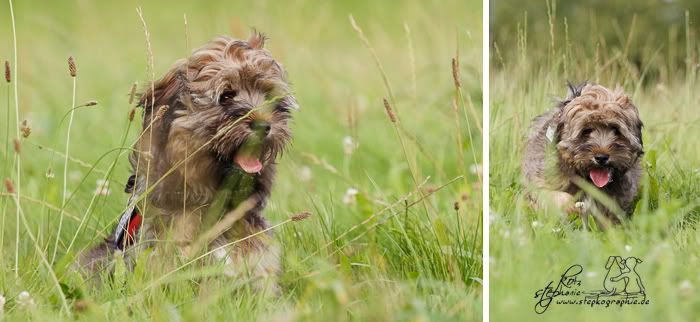 Und die zweite der Runde ist Famke. Sie ist die liebe Schwester von Gadmo und Meisterin im Küsschen geben :)
~~~~~~~~~~~~~~~~~~~~~~~~~
The second one is Famke. She is my Gadmo's sister and loves to "kiss" :)
Thubchhi vervollständigt das Trio. Sie war während des ganzen Spaziergangs schwer begeistert an der Mäusejagd und so haben wir sie oft im Gras hüpfen und schnüffeln gesehen. Sie hat auch heute Geburtstag. Jetzt ist sie schon fünf Jahre alt!! Alles Gute zum Geburtstag liebe Thubchhi!!!
~~~~~~~~~~~~~~~~~~~~~
Thubchhi completes the lovely trio. During the whole walk she had lots of fun searching for mice :) And today is also her birthday!! Wish you a happy birthday and a big bone Thubchhi!!!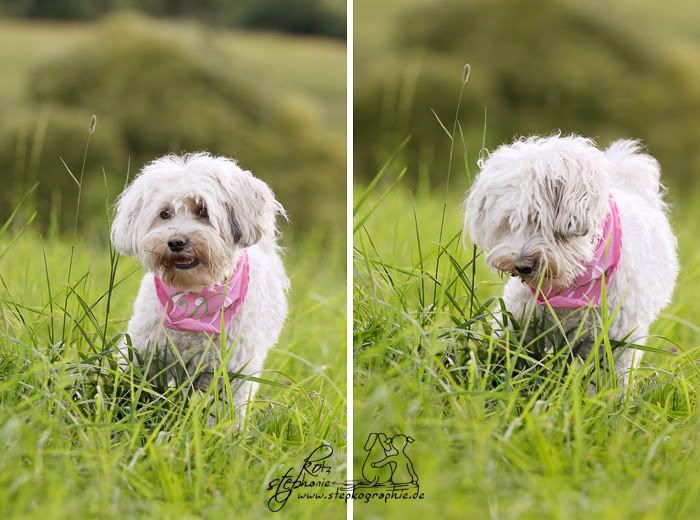 Thubchhi & Famke
Noch ein Foto, das ich sehr gerne mag und ich fand das Zitat so passend....
Soo das wars erst mal für heute. Gute Nacht!!!
~~~~~~~~~~~~~
That's it!! Wish you all a good night!!!