Hallihallooo!!
Letzten Sonntag sind mir mit den Hunden mal wieder in den Wald gefahren und ich hab mein Makro-Objektiv mitgenommen, da ich etwas Moos fotografieren wollte. Daher seht ihr auf dem ersten Foto auch Moos und dann hab ich aber noch so schöne Tropfen und den Schmetterling gefunden. Ach ja das Schmetterlingsbild ist natürlich ziemlich arg bearbeitet, hab heraus gefunden, was für ein wunderbares Spielzeug die Gradiationskurven sind :)
~~~~~~~~~~~~~~~~~~~~
Last Sunday we walked in the forest with our dogs and I took my macro lens with me as I wanted to take some photos of moss. So the first photo is showing moss :) But I also discovered some water drops and a butterfly, so I have two more photos to show. The photo of the butterfly I edited very much. I learned how fun one tool (I never used before) of Photoshop is and played with it :)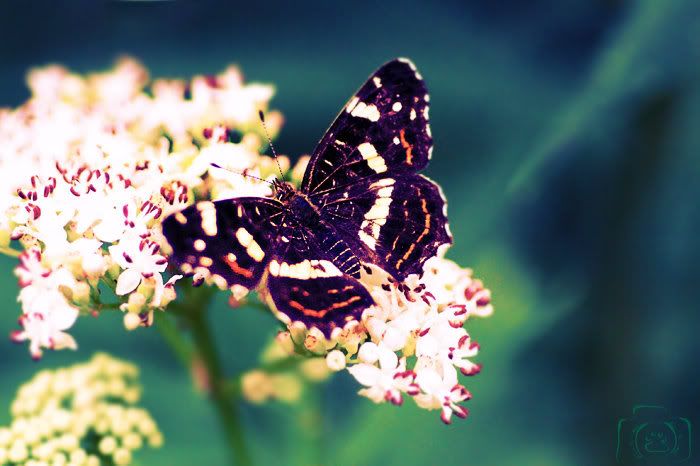 So das wars auch schon. Hoffentlich wird das Wetter mal wieder besser...Eine schöne Woche euch noch!!
~~~~~~~~~~~~~~~~
So that's it. I really hope the weather will be better soon....Have a great rest of week!!!