Hallooo zusammen!!!
Soo das ist sie, die letzte Woche in 2010. Einfach Wahnsinn wie schnell das Jahr verging. Ich weiß noch genau, wie ich hier den ersten Blogeintrag verfasst habe und dachte, dass wird bestimmt ein langes Jahr mit so vielen Ergeinissen. Tja und jetzt zack ist es auch schon vorbei. Ojeoje...höre mich schon an wie meine Großeltern ;) Naja wie auch immer das Jahr hatte für mich wirklich viele Höhen und Tiefen und ich hoffe, dass nächstes Jahr die Höhen überwiegen werden. Mein Projekt 52 schließe ich hiermit auch ab und bin ganz stolz, dass es so gut geklappt hat :)
Trotzdem werde ich es nächstes Jahr nicht weiter machen, sondern einfach Fotos zeigen, wenn ich welche gemacht habe und wenn mir danach ist. Ich denke, dass ist besser für mich :)
Soo hier noch die letzten Fotos dieser Woche. Es sind zum Abschluss wieder Dakini und Gadmo. Ich hätte zwar auch noch Fotos anderer Tibis zu zeigen, aber ich möchte das Projekt mit meinen zwei Schnuffels abschließen, die ihr schließlich so oft dieses Jahr sehen durftet. Also hier sind sie, als wir Anfang der Woche noch wunderbar viel Schnee hatten:
~~~~~~~~~~~~~~~~~~~~~~
Hello all together!!!
Soo it's the last week of 2010!!! Really crazy how fast this year passed by. I still know how I wrote the first blog post here and wondered if I would finish the project and how the year would be. Now it's almost over and I can't believe that all the difficulties are survived :) My year had many ups and downs and I hope the new year will have more ups for me :) But I'm really proud that I finished project 52 and had now week I didn't take a picture :)
So here are my last photos of this project. Dakini and Gadmo in the many snow we had at the beginning of this year. I thought it would be a good idea to finish the project with Dakini and Gadmo as I showed you so many photos of them during the year :)
I won't continue with the project next year, but I still will show you the photos I take. I think for me this way is better, so I can just post the photos as I won't and don't have to look which week it is and so on. But finally here are the photos: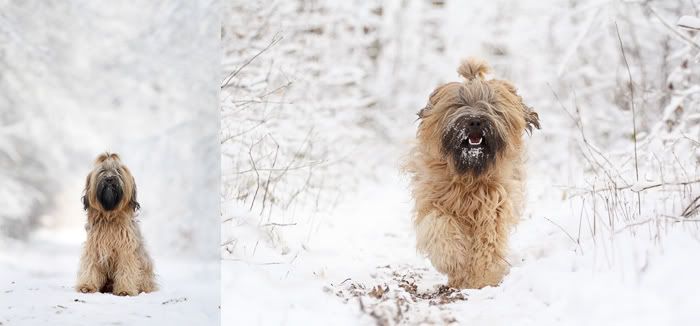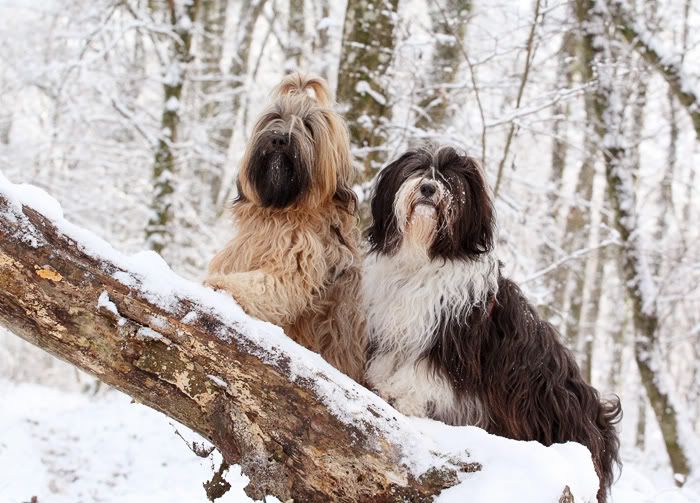 Tja jetzt möchte ich euch allen noch einen guten Rutsch wünschen und ein glückliches, frohes und gesundes 2011!!!!
Vielen Dank auch für eure lieben Kommentare das ganze Jahr über!!! Ich habe mich über jeden einzelnen immer riesig gefreut und es hat mir sehr viel Spass gemacht eure Blogs und Fotos zu bestaunen!!! Danke!!!!
~~~~~~~~~~~
And now I want to wish you all a happy and healthy new year 2011!!!
I also want to thank you all for your lovely comments during the whole year!!! I was very happy about every single comment you wrote me and it was so fun to visit your blogs and look at your photos!!! Thank you!!!!